Outfitters Patagonia, Bariloche & Junin de los Andes, Argentina
Martin Freedman and his team of guides are the best I know of servicing the rivers and lakes around Bariloche and the fabled rivers up in Junin such as the Collon Cura, Chimehuin, Malleo & Alumine.  They are a mobil outfitter that can focus on where the fishing is best and accommodations will range from basic to upscale; the choice is yours and the cost of your trip will be priced accordingly.  I think perhaps what sets Outfitters Patagonia apart from other operations is the expeditions they do on the Alumine, Caleafu, Chimehuin and Collon Cura, providing anglers with comfortable campsites, great meals cooked on an open fire and a feeling of solitude while fishing.  They are also an excellent choice for day trippers that might be looking for one or more days of guided fishing around Bariloche.
Sample Itinerary: 7 nights lodging, 6 full days guided fishing (includes all meals, beer/wine & transfers from Bariloche) $4500
Day One: You fly into Bariloche where Martin and his crew will meet you and take you up to Junin which is about a 3 hour drive.  You might have a chance to do a spot of fishing that afternoon / evening.  The hosteria (country inn) is clean, comfortable and the food served outstanding.  Rest up because you are going to need it.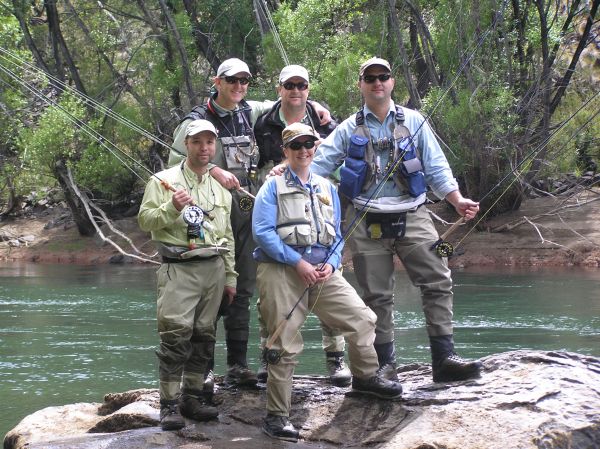 Day Two:  Today you will do a walk / wade trip on the Malleo which is perfect for wade fisherman and a dry fly fishermans paradise.  There is a healthy population of browns and rainbows from 12-20 inches that you may see sipping mayflies and caddis flies close to its willow lined banks.  Terrestrials are good option as well. The lunches served by Outfitters Patagonia are ample and delicious.  Smoked venision, grilled steak or chicken and a freshly tossed salad are often on the menu.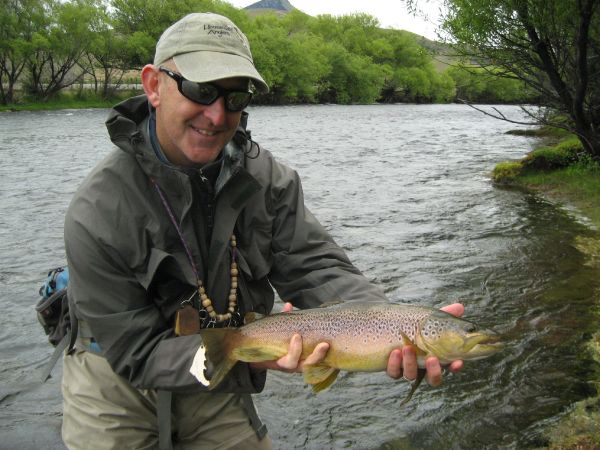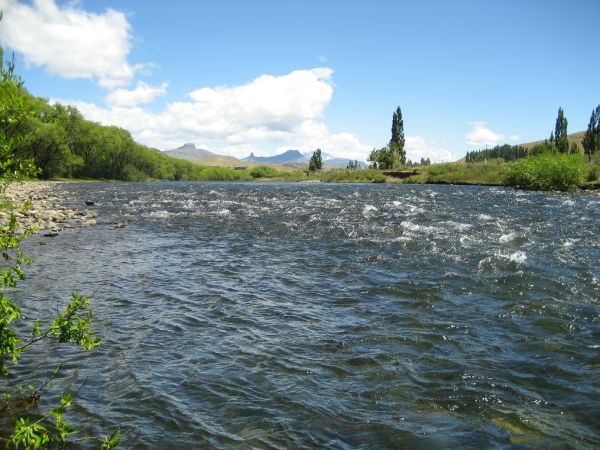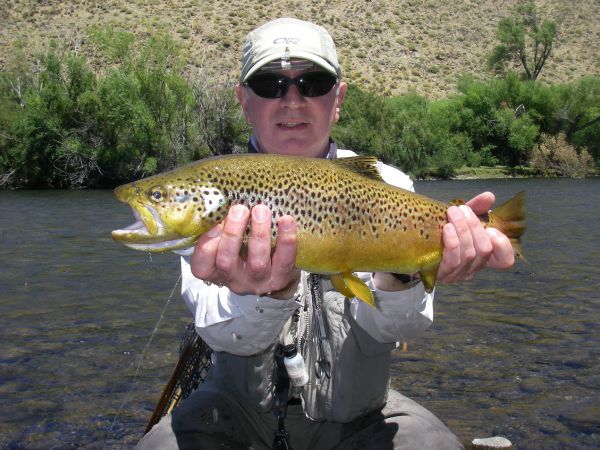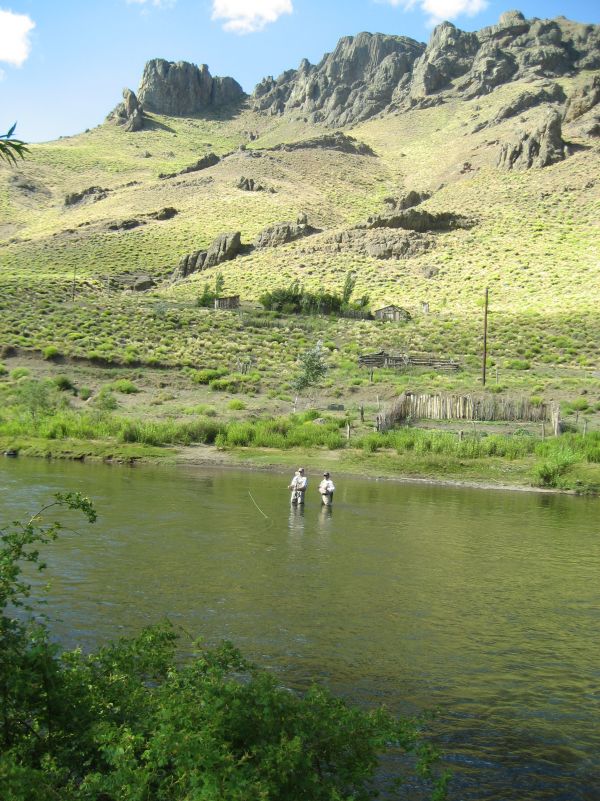 Day Three:  Martin and his crew have been busy all morning packing coolers & tents, preparing for a 3 day expedition down the Alumine.  The supply rafts are sent down ahead of us and within minutes you feel the remoteness of this breathtaking river which flows through an indian reservation for 30+ miles.  There is excellent match the hatch dry fly fishing, good streamer fishing, and they like big terrestrials as well.  You might also see green inch worms all over the willows.  They like to eat these also.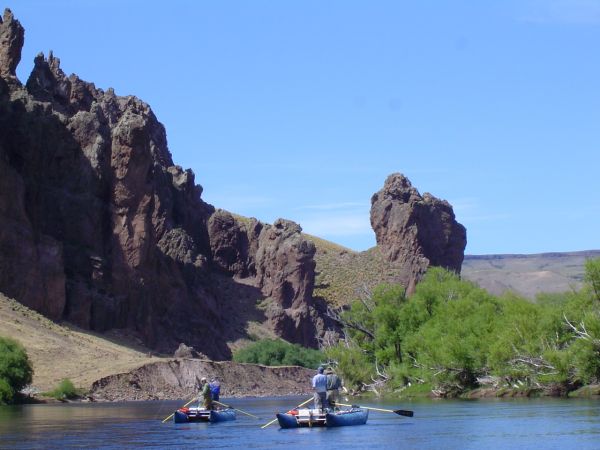 Days Four & Five:   As you continue to float down the Alumine you find all your worries washing away.  The fishing is great but it is the remoteness and peacefullness that make these expeditions so special.  The camps are comfortable, the food outstanding, and the stars at night amazingly vivid.  At the end of the third day you head back into Junin to your hotel for an authentic argentine meal and a good nights sleep.  You are going to need it!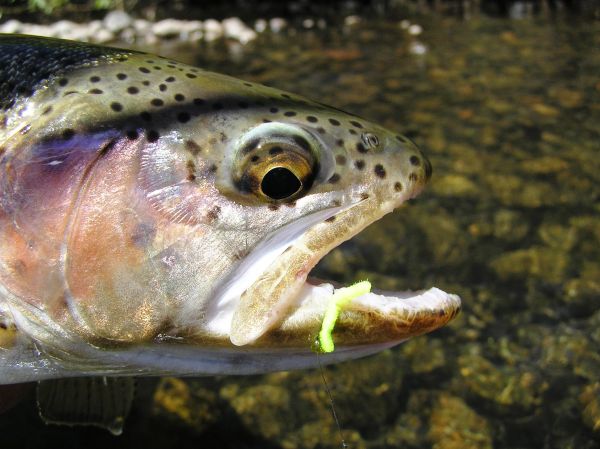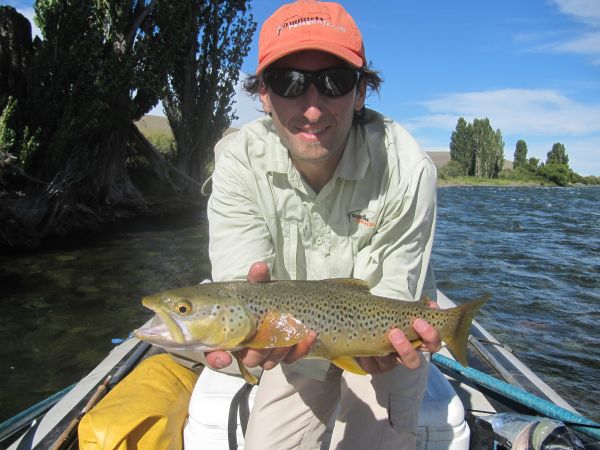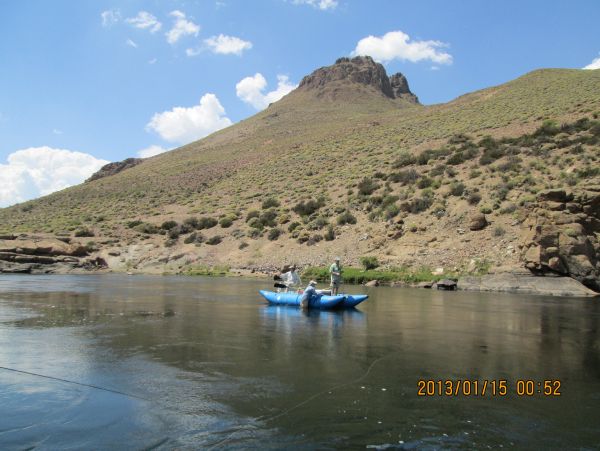 Day Six & Seven: No rest for the weary.  Today you start another expedition, this time a two day float down the Chimehuin, taking out in the Collon Cura.  The Chimehuin flows through mostly private property in this stretch and camping allows you to fish some of its best stretches.  It is willow lined for most of the way so casts in close are best. There are deep pools, productive riffles, and great pocket water.  At the end of the second day you will have a chance to also fish the Collon Cura which is a fish factory with plenty of surface feeding rainbows between 16-20 inches.